The Evaluation: How to Choose Your E-rate Service Provider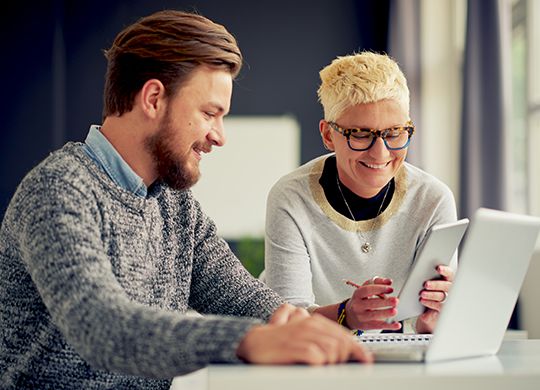 So it's been 28 days since you posted your FCC Form 470, and may be issued a new Request for Proposal (RFP), or amended your previous RFP. Now you're getting an influx of offers from bidders who all want to work with you, but you can't make up your mind. What to do?
You are currently in "the evaluation" stage of the E-rate process, and it's more important than it might seem at first glance. Not only do you need to be prudent here to make sure that you are getting the best deal for your school or library, but since you are using public funds, you also have a civic responsibility to select the best, most cost-effective bid.
But what if price isn't the only thing that's important to you? USAC (who manages the E-rate Program) understands that you are not simply going to select the cheapest bid without any other standards. What they require is that you meticulously detail the standards you are going to use, and thoroughly evaluate each bid according to those standards. That way USAC can see what your thought process was, and if you wind up selecting a bid that was a little pricier, they can see why.
Here's how you do that.
First, you need to decide which factors are going to be the most important to you when comparing bids from different E-rate service providers. These could range from your school's environmental goals to personnel qualifications. Come up with all of these that will matter most to you, and assign each factor a number value between 1 and 100. The sum of all factors will be 100, allowing you to see the proportion of value each factor holds for you.
The most important thing to remember is this – you can decide on your own what factors to include, but Price of Eligible Products and Services has to be awarded the highest value, to ensure that you are putting in the effort to spend public money wisely.
So here is an example of a possible evaluation:
Create a table with two columns. The left column is labeled "Factor," the right column is labeled "Weight." Simply insert your priorities and give them a value. Here is an example evaluation table rubric from USAC:
Not so hard, right?
Now that you have your evaluation rubric, it's time to score your bids by this standard. Keep in mind that you cannot close your bidding window and begin to score bids until your FCC Form 470 and your most recently posted RFP have been available for all bidders to see for at least 28 days. This is part of how USAC's standard for a "fair and open" bidding process is played out. You must have given all bidders a fair chance to meet your rigorous standard.
One of the great things about having been fair and open about your requirements is that you can discriminate between your bids much more easily. Not only do you list your priorities, but you're also allowed to list certain requirements that each bid must meet or else be disqualified.
You get to make these up for yourself, and because you have been honest about these standards from the get-go, if a bidder doesn't meet your standard, you can disqualify them right away. For instance, you could have posted that qualified bidders "must have registered with the state procurement office." If any bid, no matter how well it performs on your evaluation sheet, has not met that requirement, you are allowed to disqualify it.
One of the most unique disqualifying factors you can list would be a "mandatory walkthrough," in which you require each bidder to actually take a scheduled tour of your facility. If they don't attend, you can disqualify them, however, keep in mind that you must have given them timely notice and a reasonable amount of time to attend.
Finally, after you've made your evaluation rubric, and listed your disqualifying factors, you can score your bids in a bid evaluation matrix. You'll be sending these to USAC for review, and making them will help enormously in clarifying for you which bid is the best one. Here is an example matrix from USAC:
It's clear and concise, comparing each vendor according to your standards, and listing any reasons for disqualification below. Make sure to note that price is accorded the highest amount of points, and the vendor with the highest score is selected as the winner.
We hope this guide has helped clarify some of the more confusing parts of the evaluation process. If you're new to E-rate (or even not so new), navigating the world of any government contract can sometimes feel like speaking a foreign language. If you need a translator, we're always here to help.
2NDGEAR has been an E-rate Service Provider (SPIN143044100) since 2015. We have a dedicated staff that supports our clients and applicants throughout all steps of the E-rate Program season. If you have any questions or are in need of an experienced E-rate Service Provider, contact us at govcontracts@2NDGEAR.com.
Also click here to check out our other E-rate blogs for additional helpful tips.