Understanding What Endpoint Security Is and Isn't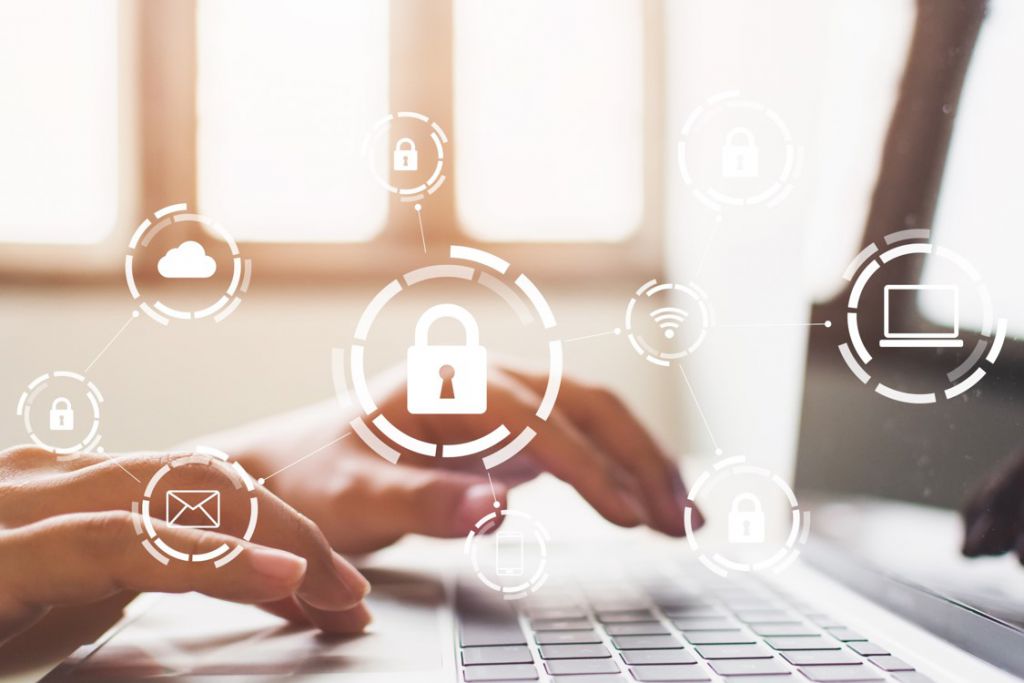 Endpoint security is important.
In fact, it's now a critical component of enterprise security. This is because it helps derail the lateral movement of threat actors who manage to compromise the network.
However, it's adoption isn't as widespread as one would expect. This can be attributed to businesses thinking that they're too small to get hacked.
They need to think again because almost 50% of small businesses have experienced some form of a cyber attack. Another 69% were forced offline for a limited time, while 37% suffered financial loss.
Approximately 60% of small and medium-sized businesses (SMBs) shut down within the first six months after falling victim to a cyber-attack or data breach. So it's now vital for companies of all sizes to deploy security measures to monitor suspicious network activity.
Globally, 66% of SMBs reported a cyberattack within the past 12 months (and with 76% in the U.S.). These can take the form of phishing and social engineering campaigns, malicious code and botnet attacks, denial of service attacks, and more. However, a recent study suggests that as much as 45% of companies aren't prepared to respond to it.
These numbers are hard to ignore. In a post-COVID-19 world, it's even worse as most companies weren't prepared to go remote but did so without adequate security training or controls in place to mitigate risk.
That's why companies of all sizes need endpoint security solutions to stay compliant and relevant in the current threat landscape.
What is an endpoint?
An endpoint is any device (with two-way communication capabilities) that's connected to the network. These devices can be anything from your Chromebook, desktops, Internet of Things (IoT), Point of Sale (PoS) terminals, smartphones, servers, and more.
As the attack surface has grown exponentially with millions of new devices connected to the enterprise networks, Endpoint Detection and Response (EDR) is now a business priority.
What is endpoint security?
Endpoint security is the practice of securing entry points (or endpoints) of end-user devices from malicious internal and external threats. Endpoint security services help secure these endpoints on enterprise networks or public, private, and hybrid clouds.
When companies fail to deploy robust EDR on their infrastructure, cybercriminals can exploit vulnerable endpoints to gain entry, download malware, move laterally across the network, and target high-value assets.
How is it different from antivirus software?
Endpoint security solutions today have evolved considerably from traditional antivirus protocols (that only protect businesses from known threats). Antivirus is a static solution that relies on signatures or patterns that have been seen before.
However, in a sophisticated threat landscape, an advanced intelligent approach is needed to protect businesses. For example, if your organization leverages virtual desktop sessions, you must protect both endpoints like physical desktops and virtual desktops.
When businesses just rely on antivirus software alone, all a threat actor needs to do is slightly modify the malicious code, compress it, or even encrypt it to make it unknown to antivirus software and breach the system.
Therefore, SMBs that depend on endpoint security are better placed to identify, analyze, block, and contain active security events.
However, it's not a one-stop turnkey solution. Depending on the level of risk, EDR protocols need to be used in concert with other security technologies, following best practices.
This approach helps security teams gain visibility into advanced threats and accelerate detection and remediation response times.
Endpoint security: what is it supposed to be?
As Work from Home and Bring Your Own Device initiatives become the norm, employees may connect to enterprise networks with devices that aren't up to par with your company's security policies and best practices.
The WannaCry ransomware campaign that brought down the UK's National Health Service, for example, was successful because the victims used outdated technologies, including the decades-old operating system, Windows XP.
As a result, endpoint security services help ensure that all staff are on the same page, following proper security protocols and running patched and up to date applications and operating systems.
Although the technologies used to secure endpoints differ by the vendor, they all come with antivirus, firewalls, and host intrusion prevention systems.
Data loss prevention and insider threat protection
Data loss prevention and protection from insider threats is a vital part of enterprise security. In this scenario, once endpoint security solutions are deployed, it's usually managed from a centralized system and accessible via a gateway.
This approach helps companies leverage secured endpoints to authenticate logins from devices. You can also update device software (as needed) when the user connects to corporate networks.
Disk, endpoint, and email encryption
When organizations secure all endpoints on the network and leverage encryption, sensitive data can't be downloaded onto personal devices. Furthermore, disk and email data moving through the network will be scrambled or encoded, making it meaningless without a decryption key.
Internal threats like rogue employees, for example, can't "steal" sensitive data to start their own business or sell it to a competitor. Even if they somehow manage to compromise the system, encryption will work as your last line of defense and keep your valuable digital assets safe.
Endpoint encryption and security also protects device operating systems from the installation of keyloggers or corrupt boot files and locks files that are potentially stored on personal devices.
Application whitelisting, blacklisting and network access control
Endpoint security services also allow network access control, data classification, and application whitelisting. Security teams can monitor activity, whitelist or blacklist users and applications, or lock it down across clouds or networks to protect sensitive databases and enterprise servers.
In this scenario, when a threat is detected, security teams can isolate and restrict the endpoint, remove the file, terminate malicious activity, and modify security policies to prevent further attacks.
Data classification and privileged user control
Endpoint security technologies enable data classification and privileged user control. This approach automatically blocks malware, including ransomware, and keeps applications running while making data accessible to users with privileged access.
This means that employees are only allowed access to the information they need and no more. For example, the recent Marriott Hotels data breach, where the details of 5.2 million guests were compromised, could have been averted by following this process. This approach also ensures regulatory compliance and minimal end-user friction.
Endpoint security: what it isn't
A single product or solution
As mentioned above, this isn't a single product or solution. It's not like traditional antivirus software that you install on a single device and forget about.
Hands-off
Securing endpoints is far from a hands-off approach to security. It requires security teams to be proactive and actively monitor all devices connected to the network.
EDR is an approach that uses a variety of security technologies and methodologies together for maximum effect. It also demands regular staff security training that focuses on the latest cybersecurity trends.
The threat landscape is ever-evolving, so should security protocols
The current threat landscape is continuously evolving to exploit the smallest weakness in enterprise infrastructure. This is evidenced by a 55% increase in attacks (including malware), 35% in fileless attacks, and more sophisticated multi-vector attacks.
To respond to the threat effectively, companies need a sophisticated solution like endpoint security to maintain business continuity, relevance, and compliance.
To learn more about enterprise security technologies and services, contact 2NDGEAR at info@2NDGEAR.com with your questions or request a cybersecurity maturity assessment by clicking the button below.