2NDGEAR Awarded COSTARS Contract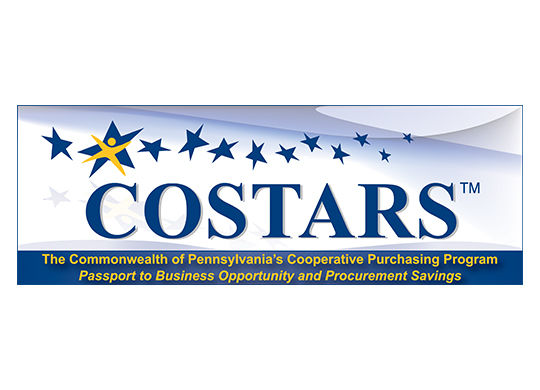 2NDGEAR Awarded IT Hardware Contract from Pennsylvania's Cooperative Purchasing Program for Third Consecutive Year
COSTARS provides state-affiliated organizations and public procurement units preferred access to 2NDGEAR technology products, services, and support
Costa Mesa, CA – June 19, 2018 – 2NDGEAR, a subsidiary of Insight Investments, LLC, today announced that it has been awarded a contract renewal with the Commonwealth of Pennsylvania's cooperative purchasing program, COSTARS, as an approved vendor for IT hardware.  2NDGEAR has been an approved vendor with COSTARS since 2016. This renewal provides COSTARS members continued direct access to 2NDGEAR's refurbished IT products and IT support services with a streamlined purchasing process.
"We are very pleased to continue to be part of the COSTARS program as it allows local schools, municipalities, and nonprofit organizations an excellent way to purchase necessary equipment without having to go through the bidding process," said Andrew Golembiesky, Director, National Sales, 2NDGEAR. "We are committed to providing the highest quality technology products and services to our customers. The COSTARS contract renewal validates our offerings and gives us a trusted channel to continue to serve more organizations."
As a qualified vendor in the COSTARS program, local public procurement units, local government units, and eligible non-profits throughout the Commonwealth of Pennsylvania can access 2NDGEAR's products and services. The offerings include IT hardware from Dell, HP, and Lenovo which are laptops, desktops, monitors, servers, storage, networking equipment, and peripherals.
2NDGEAR's COSTARS contract number is 003-436. For more information on the Pennsylvania COSTARS program visit: http://www.dgs.pa.gov/Local%20Government%20and%20Schools/COSTARS
About 2NDGEAR
2NDGEAR, a subsidiary of Insight Investments, LLC, is a leading supplier of new, recertified and refurbished IT equipment and software from partners including Dell, HP, Lenovo, Microsoft, Adobe and more. Offering IT implementation and support services including data destruction, imaging, deployment, office technology relocation, asset liquidation and warehouse outsourcing, 2NDGEAR supports the entire IT lifecycle. An established company respected for its uncommon dedication to service, 2NDGEAR has served thousands of businesses and educational institutions across the U.S. For more information, visit www.2NDGEAR.com.
Contact:
Christy Kemp
303-898-3390
ckemp@dahliapr.com