5 Tips for Buying a Refurbished Laptop
A Buyer's Guide to Refurbished Laptops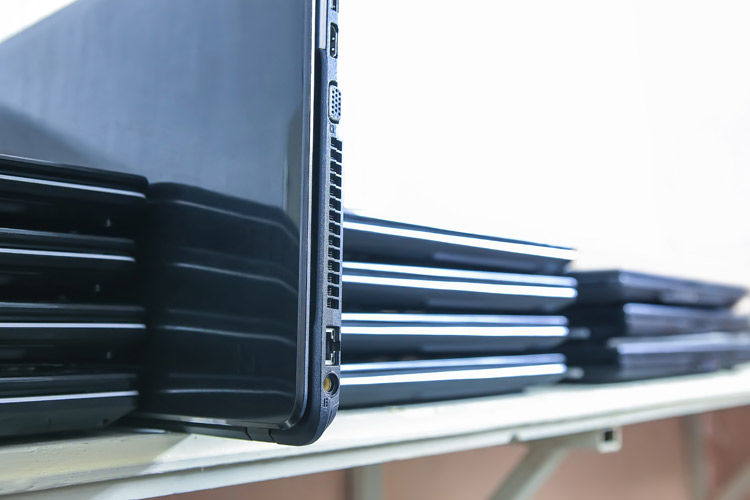 There are many reasons why people become interested in buying a refurbished laptop. One might have discovered that a refurbished computer can match and even exceed the performance of a comparable brand-new model. Another might be the overwhelming availability of certified refurbished computers from today's top brand names such as Apple, Dell, HP and Lenovo. If you are still skeptical, be sure to first check out our article on the advantages of buying refurbished computers.
Are you ready to start taking advantage of all the benefits of refurbished laptops in your classrooms or offices? Are you looking to purchase, but don't know where to start? If you have answered yes to either of these questions, then you have come to the right place. With a history of over 30 years as a leading supplier of refurbished IT equipment, we have compiled a quick list of 5 tips to consider while purchasing a refurbished laptop.
1. Buy from a Reputable Seller
Buying your refurbished laptops (and other refurbished computers) from a reputable seller is one tip that cannot be stressed enough. By using a reputable source, you can rest assured that you will receive refurbished laptops that will be able to perform to the exact specifications you demand, and having that sort of peace of mind is priceless.
How can you identify a reputable seller of refurbished computers from those who are not? An easy and effective method is to check the seller's certifications and partnerships. For example, at 2NDGEAR, we are one of 16 national Microsoft Authorized Refurbishers and are direct partners with Dell, HP, and Lenovo. Our technicians are fully qualified and certified to work on all major brand refurbished computers.
2. Search out Companies That Offer Comprehensive Warranties
Reputable refurbishers will provide warranties with their products. However, it is always worth taking the time to read the small print, and check details such as if the warranty is being provided by the manufacturer, or a third party. Also check the duration of the warranties offered, even the most comprehensive won't help if they have already expired.
At 2NDGEAR, we provide a standard 3-year advanced replacement warranty on almost all of our refurbished IT hardware, including our wide range of laptops such as the Dell Latitude E7440.
3. Compare Price of Refurbished Laptops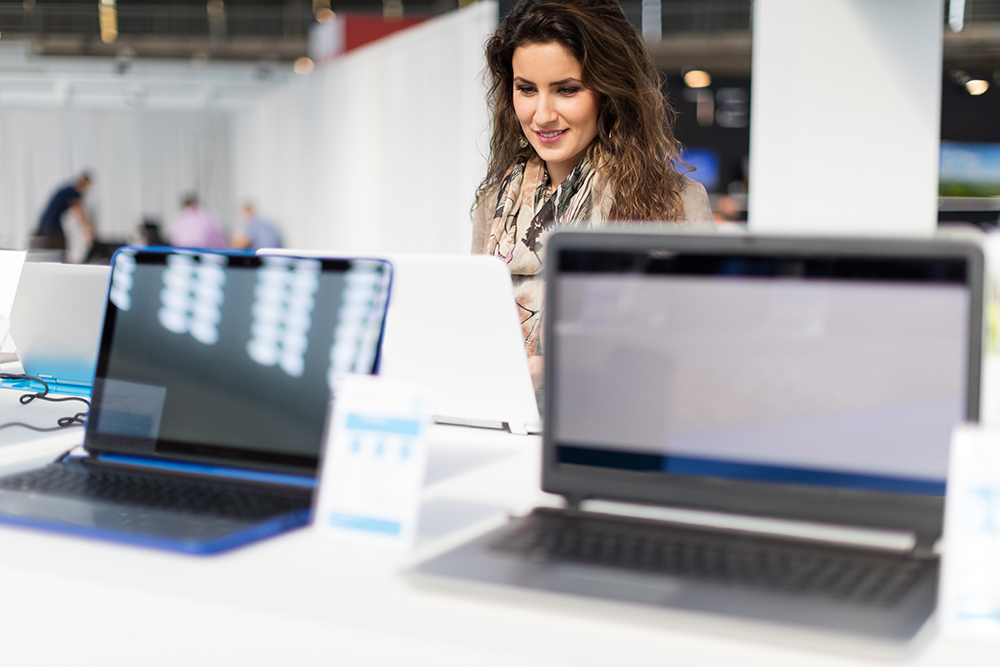 With all of the scrutinization upon company purchases these days, it goes without saying that when buying refurbished computers, you should always do a price check with comparable brand new models. This will help you justify the purchase to those from whom you need approval.
If the price difference doesn't seem to be as much as you would like, why is that? Does the refurbished laptop have any extra modifications to it, such as increased memory or usage enhancements? Does the price include new and/or more complete warranties? Sometimes you will find the extra addons more than justify the price of a refurbished laptop, but if they don't…time to move on.
4. Compare Performance of Refurbished Laptops to Similar New Models
When purchasing refurbished computers, especially laptops, compare the refurbished laptop you are buying with a comparable brand-new model. How do they stack up against each other in terms of performance and features? This will help you determine whether the refurbished laptop meets any specific needs or requirements you are looking for.
Some of the best performing refurbished HP laptop deals you can find at 2NDGEAR right now are models such as the HP EliteBook 840 G1. These laptops have been professionally reconditioned to their original level of functionality with all of their proven performance and management features refurbished to an optimal level, when compared to similar new model laptops.
5. Don't Wait Around When You Find a Good Refurbished Laptop Deal
As with any good deal that you come across, don't wait around and let it slip through your fingers. Performing pre-purchase research on the specific type of refurbished computers you are looking for can literally be the difference between closing a good deal or losing out.
For example, if you were searching specifically for refurbished Dell laptops, know what to expect in a typical Dell laptop. This will allow you to make a quick, yet informed purchase decision on every Dell laptop deal you come across.
Ready to Buy?
Buying refurbished computers, particularly laptops, can be a rather daunting process for those who haven't purchased refurbished before. Hopefully these 5 informed tips have added a little more confidence to overcome any lingering doubts you may have on buying refurbished.
As with all purchases, common sense is your biggest asset. So, when searching for refurbished laptops, if you combine that with specific product knowledge, you may find it easier to locate the perfect deal!
Are you ready to begin your search? If so, you might want to consider exploring our full range of refurbished laptops. 2NDGEAR has been refurbishing IT equipment, including laptops, for almost 30 years. Throughout this time, we have gained a deep knowledge and created a world-class process that ensures some of the highest quality of products, and warranties within the industry.
If you can't find exactly what you are looking for on our website, call or contact one of our friendly and professional team members who can assist in finding a suitable refurbished laptop solution for you today.