Streaming Technology, Storytelling, and Insatiable Binge-Watching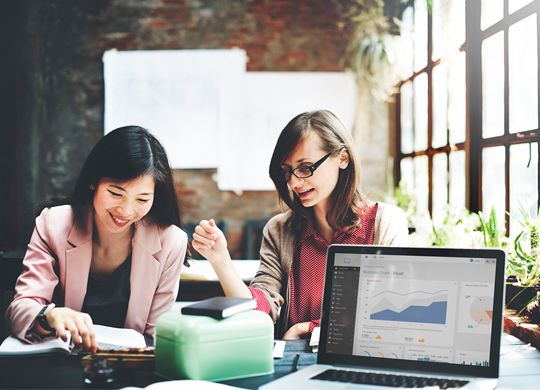 Has streaming on-demand content changed the way we experience stories?
Ben Bajarin, Principal Analyst and head of primary research at Creative Strategies, Inc., has argued that "Storytelling is not a commodity and quality production of content is not cheap. Even in the neutralizing era of the internet, not everyone can do this well."
Storytelling may not be a commodity, but content—the shape that a story takes when adapted for diverse channels and audiences—certainly becomes a product that consumers either buy into or outrightly reject. And as the way we watch continues to evolve and change, everyone from Netflix subscribers sitting on the couch to professors of communications and media take notice.
Amanda Lotz, a Fellow at the Peabody Media Center and Professor of Communications at the University of Michigan, writes, "The transformation of U.S. television that began in 2015 – with more companies distributing television content over the internet – continued in 2016. Over the past year, however, the pace of change was slower and drew fewer headlines, even as more viewers moved away from live, network-scheduled viewing to recorded, on-demand or streaming services. But several subtler developments point to coming changes in the new year."
While Lotz focuses on the future of bundling services and net neutrality, another "subtle development" arises in storytelling. What kinds of content does "binge-watching" culture create and allow for?
It's clear that streaming technologies have altered the way we experience TV shows and films. But how? This week, Hulu's The Handmaid's Tale, based on Margaret Atwood's 1985 novel of the same name, appeared. And its form of release offers new insights into how technology alters the way we experience stories.
As Telegraph writer Benji Wilson noted in 2016, "Not being tied to a traditional TV schedule means that the lengths of…episodes can vary to suit the plotline. It's less important to end on a cliffhanger, because you can just binge-watch a whole load of episodes at once. It's a formula that's been vastly successful, with 80 million worldwide subscribers and rising."
But Hulu's The Handmaid's Tale has adopted a newer model of release that is more similar to traditional TV programming: just three episodes (rather than the entire 10-episode arc) have been released this week.
Does streaming technology inherently change us? How does our ability to "binge-watch"—to watch an entire season in one sitting—change stories and the way we experience them?
Perhaps what changes is our level of desire for good stories instead of cheap content. Along with that, what changes are industry expectations for stories. If we're willing to stay up all night or even miss work to watch a new series or season, our content developers and storytellers better deliver.
Bajarin suggests that what we'll always want is another amazing story:
"The thing I dislike the most about binge-watching a series is when it is over. After you finish a series or season in a weekend, we need/want something else and, if we are paying for these stories as a service, we will demand it. Netflix, Amazon, HBO and any others wanting to compete here for consumer dollars need to be extremely aggressive in how much original content they release regularly. Again, the demand, if this future comes to fruition, is that we will always want a fresh story. That will be expensive."
Can the market keep up with the demand for technologically-delivered, on-demand, and binge-able television programming? When stories become a service that we pay for, so far, the model has produced TV content far beyond many old expectations. Simply compare Netflix's runaway hit Stranger Things to late-night Sci-Fi channel fodder and the differences in quality, styling, and writing are clear.
Human beings have always been storytellers and story-listeners. In the new era of streaming, how will companies keep up with our desire for a good story?
Tell us your thoughts in the comments or send us an email! Info@.2ndgear.com