How to Prepare for Windows 7 End of Support
The reality for Windows 7 users comes 2020
If you haven't heard yet, Microsoft will end support for Windows 7 users on January 14th, 2020. For long-standing Microsoft users, they will see drastic changes in functionality, capabilities, and security to their computers still running on the old operating system.
Though mainstream support for Windows 7 ended in January 2015, Microsoft extended its support to continue updates and fixed vulnerabilities in the operating system. This extended support has offered customers security fixes. However, come 2020, Windows 7 will completely stop receiving support and updates, highly suggesting Windows 7 users transition to new and updated systems.
Microsoft encourages users to update to Windows 10
Moving forward in tech advances and staying current is crucial not only for consumers but Microsoft's business as well. While OS upgrades may seem tedious and costly at times, Microsoft wants to stay ahead of the curve to continue innovation and better its products and experiences for their users.
What do you do if you're still running on Windows 7?
According to Microsoft, the most effective way to make the switch to Windows 10 is by moving to a new PC with Windows 10, such as getting a refurbished laptop with Windows 10 on it. For Microsoft 365 Business users who pay a monthly or annual fee, free upgrades to Windows 10 are available for their devices running on Windows 7, 8, or 8.1 Pro licenses.
Effects of Windows 7 End of Support on Businesses and IT Departments
Surprisingly a fair amount businesses and organizations are still relying on Windows 7 and the end of support could result in a large amount of money spent towards upgrading and transitioning onto the new operating system. According to Inquirer.net, 17% of IT departments were not aware of the end of support deadline and 6% were aware but did not begin preparing for the change yet. However, if the initial investment isn't put into upgrading, companies should be aware of the potential dangers and increased long-term costs of unsecured systems. Unsupported computers will be at serious risk with higher susceptibility to viruses, outdated software, and instability.
Preparation for the Inevitable Deadline
Windows 8 has already ended its mainstream support, but come January 10, 2023, extended support will end, bringing the end-of-life to another operating system soon.
As users, we are faced with the dilemma of completely switching our operating systems to Microsoft Windows 10, or remain running on an outdated system that can potentially cause harm to our personal data and businesses. To avoid falling behind in the ever-changing world of technology, preparation is crucial and companies such as 2NDGEAR are here to assist in making this as smooth of a transition as possible.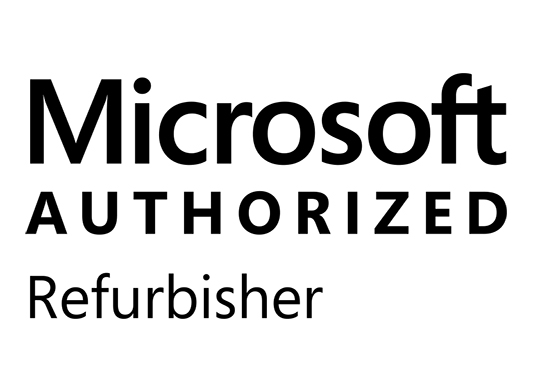 As a Microsoft Authorized Refurbisher, 2NDGEAR provides certified refurbished computers with genuine Windows 10, ensuring you get quality computers at an affordable price. We'll assist you with upgrading to Windows 10 and can provide refurbished computers models that fit your organization's needs.
Whether it's for one personal device or thousands of enterprise computers that need upgrading, check out our refurbished desktops and refurbished laptops that have the option to easily add a Windows 10 Professional license for only $35 each.
For those that are budget conscious, you can easily get a laptop with Windows 10 for under $450. Check out our refurbished Dell Latitude E7250 Laptop with Windows 10 here.
If you're seeking more power but still want to stay mobile, there's the option of the Dell Latitude E7470 Laptop with Windows 10.
If you are considering switching to the new Windows 10 operating system, 2NDGEAR has you covered on upgrades, technical support, and quality refurbished computers with a standard 3-year warranty.
If you have any questions, feel free to reach out to us at info@2NDGEAR.com