Moving to Windows 10 After Windows 7 End of Life
Windows 7 end of life is real.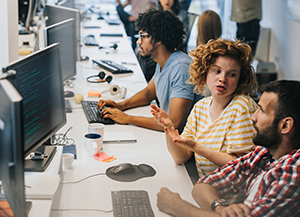 This means that Microsoft will end all support for the Operating System (OS) on January 14th, 2020. While the tech giant ended mainstream support four years ago, it continued to provide Windows 7 updates and patches to fix vulnerabilities in the system. But all this will cease completely in the new year.
Since the end is near for Windows 7, Microsoft has done all it can to encourage its users to update their OS to Windows 10. However, Windows 7 continues to be popular among consumers and enterprise users alike, even a decade after its release. In fact, Windows 7 still commands a market share of 26.31% in the United States alone and 33.38% globally.
This gives us serious cause for concern because Windows 7 end of life could spell an explosion of data breaches, malware, and ransomware attacks. Although Microsoft has given us five years to make the transition, it's safe to say that a lot of people still don't like the idea about making the switch.
Why Should You Make the Move to Windows 10?
When you move from Windows 7 to Windows 10 OS, your business will benefit from a streamlined OS that can accommodate lower-end hardware. As a result, it's is often seen as a highly cost-efficient solution that can boost productivity and security.
Windows 10 is also fast. Compared to computers still running on Windows 7, devices with Windows 10 can reduce boot times by almost 15 seconds. However, the most significant change most will notice is the fact that all applications must be obtained from the Windows Store, removing the option of installing (sometimes insecure) third-party apps.
Windows 10 also comes with BitLocker encryption built-in, so your business will benefit from improved security protocols. Microsoft Passport is also freely available, so your employees securely login to applications, networks, and websites. This approach will make it much easier to ensure enterprise data protection and compliance.
Beyond security, Windows 7 end of life may also be a blessing in disguise for companies running on legacy systems. This is because Windows 10 offers enhanced flexibility (across devices) and improved mobility and agility (to accommodate today's tech-savvy workforce).
What to Consider When Transitioning for Windows 7 End of Life?
To achieve a successful transition from Windows 7 to Windows 10, companies must first understand that migration essentially means transformation. As all updates will be automatic and on-going, your organization can avoid major migration disruptions that can impact business continuity.
This means that all the problems you faced deploying Windows 7 updates across the organization will be a thing of the past. As there will be much fewer on-premise needs, you'll also have to place more trust in Microsoft and start moving away from traditional PC management.
According to, Mark Margevicius, VP and Research Director at Gartner, it costs most organizations between $2,800 and $4,500 per user to manage their Windows environment in the traditional way. Additionally, it can also cost up to $1,930 per device to deploy a new OS version in the same manner.
But if you make the transition away from Windows 7 and its complex imaging and other standard tools, you will be well-placed to embrace unified endpoint management. This approach will ensure that your business enjoys better user-experiences, more visibility, and security, at a significantly lower cost.
How to Make the Transition to Windows 10?
Before you make the transition, you have to put together a team of professionals. For example, it's critical to have a project manager on board. This is because this process will require extensive planning, and all stakeholders (including users and admins) need to be involved.
If you're working with custom software that was built for Windows 7, take steps to ensure that it works efficiently on Windows 10. Furthermore, the transition team needs to make a conscious effort to move away from inefficient tools and file types. For example, you'll have to stop using BIOS and MBR as they don't leverage all of the security features in Windows 10.
There are four ways to migrate away from Windows 7:
You can re-image all your digital assets and run the latest OS on the tested image. However, this process is time and resource intensive.
You can utilize a VDI that offers a static and predictable generic version of Windows that can be controlled by IT. But this approach can be highly complicated and expensive.
You can take advantage of in-place upgrades that are quick, easy, and non-disruptive. However, you'll have to manually deal with all the incompatibilities that are transferred from legacy OS and apps.
Purchase refurbished desktops, laptops, and devices from a reputable Microsoft Authorized Refurbisher (MAR) that can help image computers, save your company time, and help you achieve total migration, cost-effectively.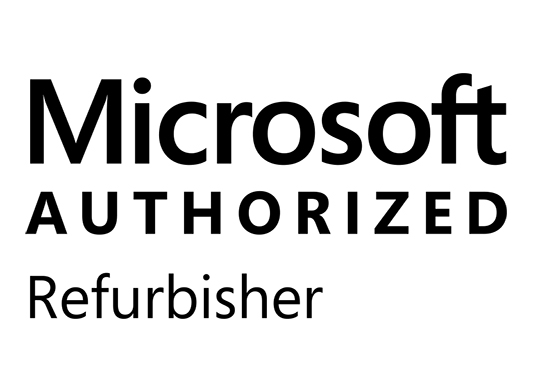 At 2NDGEAR, we have helped business of all sizes, across industries, efficiently plan and manage their Windows 7 end of life transition programs. For example, as we're an established MAR, all our clients are guaranteed quality refurbished desktops and refurbished laptops with Windows 10 Pro at a special rate.
If you're wondering if you need to update your legacy hardware, it's important to note that Windows 10 won't work well if it doesn't meet the system requirements listed below. What's more, if the hardware doesn't compliment the software, you can be vulnerable to a data breach.
Windows 10 (Minimum) System Requirements:
Processor: 1 GHz or faster
Hard Drive: 32GB or larger
RAM: 1 GB for 32-bit or 2 GB for 64-bit
Graphics Card: Compatible with DirectX 9 or later with WDDM 1.0 driver
Display: 800×600
Internet Connection: Regular internet connectivity is vital to ensure software updates. It's also mandatory to be connected during the initial device setup.
If you purchase Windows 10 Pro on your own, it will cost $199.99. However, if you buy Windows 10 from 2NDGEAR, it'll cost only $35 when added onto a refurbished computer unit.
If you want to learn more about Windows 7 end of life or if you need help with making the transition to Windows 10, we have you covered. Feel free to reach out to us at info@2NDGEAR.com.