Large BPO Dials Up 2NDGEAR for Contact Center IT Equipment
Fast International Delivery of Refurbished, Enterprise-Grade PCs and Monitors Allows New Contact Centers to be Operational in Weeks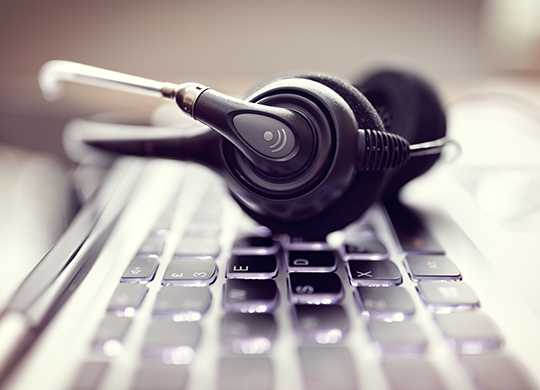 For one of the world's leading business process outsourcers (BPO), opening new service facilities around the world on very short notice is all in a day's work. However, while the firm's deep experience enables it to meet market demand for new contact centers, managing the process of getting the facility, infrastructure, and equipment ready for operation is never without challenges.
In order to open and operate contact centers on behalf of its new and existing customers, the BPO firm works with suppliers and partners to purchase and receive all the equipment needed for new and expanded locations so that they can be fully operational as fast as possible.
Situation
The BPO firm had been working with a large distributor to fulfill ongoing needs for new contact center IT equipment. This distributor was offering only new products and required an eight-week lead time to ship the systems to domestic and international locations.
When the BPO firm closed a deal to open a contact center in Jamaica, the requirements were that operations had to begin within a month. The eight-week lead time on new equipment from its original distributor wouldn't be fast enough to achieve that goal and needed a supplier that could help set up 200 agent seats in a much shorter timeframe.
Solution
2NDGEAR met with the BPO firm to discuss its current equipment models, immediate needs, and timeline. 2NDGEAR worked with the company to understand the current environment and its customer requirements, so it was prepared and able to deliver exactly what was needed.
To open the Jamaica facility, the firm needed 200 PCs and monitors for desks in the new contact center. 2NDGEAR provided refurbished, enterprise-grade equipment matching the firm's preferred models. This not only provided the performance they needed but saved the firm significantly on equipment costs. The equipment was shipped out within two days, arriving at the destination in less than half the time than the previous supplier could achieve.
"Opening contact centers in international locations is a fast-paced endeavor. We understand that it is a challenge to deliver large equipment orders to distant locations on short notice. 2NDGEAR makes it all seem easy," said an IT operations manager at the BPO firm. "We appreciate the fact that they do all this and then continue to go the extra mile. 2NDGEAR provides high-quality refurbished products from the manufacturers that we prefer. This means that we end up with great performance at significant savings. The systems arrive on time, are very easy for us to set up, and are virtually ready to go."
Results
2NDGEAR proved to be a very valuable partner, enabling the BPO firm to meet the needs of its new customers. It delivered the right equipment, at the right time, and also introduced the firm to the advantages of enterprise-grade refurbished equipment – from brands such as Dell, HP and Lenovo – that delivered strong performance at a much more affordable cost.
Since then, the firm has continued to work with 2NDGEAR on subsequent deals. A few months after the initial deal, an order was placed for 100 systems with dual monitors, followed by another order for 50 more PCs and 150 monitors. And most recently, the firm requested 400 desktop computers with 400 dual monitors. All orders were shipped out within days.
In addition to providing quick turnaround on orders, 2NDGEAR is on track to help the BPO firm save hundreds of thousands of dollars this year in IT equipment costs. These successful projects have contributed to a strengthening partnership between the multinational firm and 2NDGEAR.
In need of large quantity refurbished IT equipment for your contact center or growing business? Let us know and contact us at info@2ndgear.com or leave a comment below.