2NDGEAR Opens New Technology Refurbishment Center
New State-of-the-Art Facility with Increased Capacity Accommodates Business Growth; Set to Open in September 2018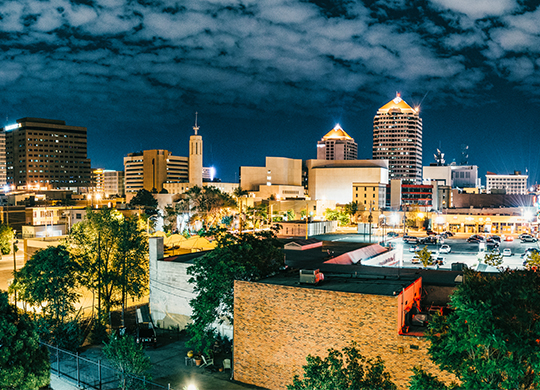 Costa Mesa, CA – July 31, 2018 – 2NDGEAR, a subsidiary of Insight Investments, LLC, today announced that it will move its equipment return and refurbishing operation to a new Technology Center that will accommodate the company's continuing growth.
2NDGEAR, a supplier of new, recertified and refurbished IT equipment for schools and businesses nationwide, will use the Technology Center as its hub for off-lease product returns, inspection, eco-disposal, and refurbishing. The new, larger and more modern facility will be located in Albuquerque, New Mexico. The central location supports 2NDGEAR's growing national customer-base and will provide significantly increased capacity that will allow the company to continue to provide the highest level of service to its customers.
"2NDGEAR aims to double its business in the next five years. This large, state-of-the-art facility allows us to efficiently and effectively expand with the continued demand," said John Ford, CEO of 2NDGEAR's parent company, Insight Investments. "2NDGEAR extends the life of useful technology for schools and businesses across the country, putting current, like-new products into the hands of those that need it most. We are thrilled that this center will allow us to provide these customers the highest levels of service now and in the future."
2NDGEAR makes a difference for schools and businesses by providing affordable, high-quality technology. At the same time, it supports the environment by extending the useful life of those products, keeping them in the market rather than the landfill. The company aims to significantly grow its business in the next five years and is looking forward to becoming part of the thriving business community in New Mexico. 2NDGEAR's new facility will be operational in August 2018.
About 2NDGEAR
2NDGEAR, a subsidiary of Insight Investments, LLC, is a leading supplier of new, recertified and refurbished IT equipment and software from partners including Dell, HP, Lenovo, Microsoft, Adobe and more. Offering IT implementation and support services including data destruction, imaging, deployment, office technology relocation, asset liquidation and warehouse outsourcing, 2NDGEAR supports the entire IT lifecycle. An established company respected for its uncommon dedication to service, 2NDGEAR has served thousands of businesses and educational institutions across the U.S. For more information, visit www.2NDGEAR.com.
Contact:
Christy Kemp
303-898-3390
ckemp@dahliapr.com