Leveraging E-Rate Funding with Purchasing Contracts
Nobody wants to think that our tax dollars are being spent inefficiently, but of course, disorganization in public spending process is a cliché at this point.
And clichés are clichés because they are overwhelmingly true. There are so many rules and regulations to wade through, even in something that should be as simple as purchasing technology for your classroom. Ensuring public dollars are allocated wisely will be subjected to the scrutiny of the community and school board's oversight.  So a great responsibility falls on you the IT decision maker or purchasing officer to find the best purchasing path within your school's procurement parameters.
One way to ease the challenges and scrutiny of procurement is through government purchasing contracts. Finding the best technology purchasing path is confusing. Do you need to build and post an RFP or find one in existence to piggyback on? Join a consortium? Which contract vehicle will get you the best pricing? Are you buying equipment that will be rendered obsolete in a year? Is the contract vehicle you are using alive long enough to ensure you get support in the future?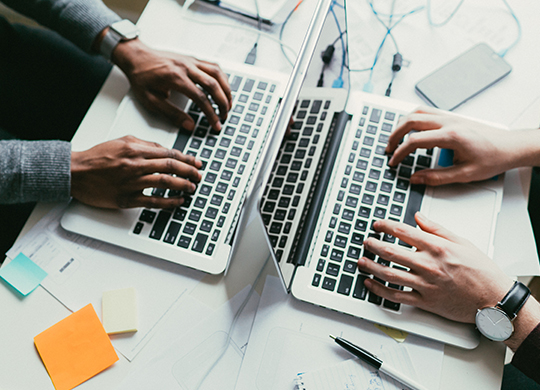 If it sometimes feels like an overwhelming task, well, it is. And you are not alone. The fact is it can be incredibly difficult to purchase technology solutions effectively if you don't understand your options.  You are responsible for well spent tax-payer dollars that cannot be wasted. It's a challenging situation.
Don't settle in finding your best solution. Give yourself permission to hit the easy button.
You don't have to go through the painstaking process of putting together, evaluating, and awarding your own bids. Instead, you can adopt an existing purchasing contract that does the hard work for you. State-approved purchasing contracts make sure to find the most competitively priced and effective purchasing agreements to fit your needs, so you can be sure you're getting the best deal. You win, the taxpayer wins, the students win… suddenly it doesn't feel like such a difficult challenging situation.
Here are four organizations and their existing contracts that you can utilize to get the most for your money while spending a fraction of your time attaining the solutions you need.
Purchasing Contracts:
1. PEPPM (pronounced Pep-um)
PEPPM has been extraordinarily successful at saving their clients time and money. In 25 years, it's provided more than $500 million in savings and exceeded more than $1.8 billion in sales. It's easy, it's effective, and it's nationwide. Go to their website (www.peppm.org), enter your state, and watch your life get easier.
2. Alabama Joint Purchasing Program (ALJP)
Unlike PEPPM, which works with clients in all states, ALJP works exclusively with Alabama contracts, so you can expect the highest level of expertise in dealing with contracts from that state. As they say on their website:
"All Alabama K-12 Joint Purchasing Contracts are the result of qualified and evaluated response submissions to Invitations to Bid (ITB)." They only award the most competitively priced vendors out there, so you can be sure to rely on them. Check out their website here.
3. COSTARS
COSTARS is the Commonwealth of Pennsylvania's cooperative purchasing program with goals:
– To encourage, expand and facilitate the opportunities for members to achieve procurement savings and best value through an interactive partnership with the Commonwealth.
– To provide increased opportunities for Suppliers of any size to participate and compete for Members' business.
– To provide contracts with competitive pricing.
Helping you get the most out of your money, an excellent value of these COSTARS contracts are that they ensure you are getting the most competitive pricing possible by effectively and efficiently identifying suppliers with whom to do business with.
4. California Multiple Award Schedules (CMAS)
If you're buying technology in California, CMAS has you covered. Their user-interface is simple, and there's no fee to apply for a contract. They have rigorous standards for which vendors they grant awards to, and they return 95% of applications in under 30 days.
Basically, they're quick and simple. Two things far too rare in this line of work.
Check out their website here: http://www.dgs.ca.gov/pd/Programs/Leveraged/CMAS.aspx
If you need more guidance in finding your path to purchasing the solutions you need and the contract vehicle to best fit your organization's guidelines to procurement, reach out to us at 2NDGEAR.  We are your experts in refurbished IT equipment and new IT equipment to get you into the technology solutions you want and the bonus is…. we know government contracts and own a seat on all the contracts mentioned in this blog and more.  Contact us at info@2NDGEAR.com.