PEPPM National Purchasing Cooperative Awards Contract for IT Hardware to 2NDGEAR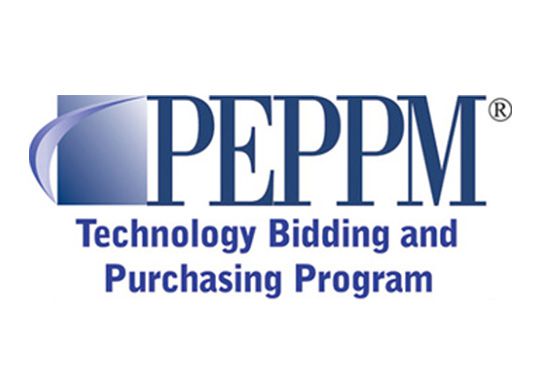 Renewed Pennsylvania contract provides schools and libraries within US territories with access to 2NDGEAR's refurbished equipment from Dell, HP, and Lenovo
Costa Mesa, CA – January 29, 2018 – 2NDGEAR, a subsidiary of Insight Investments, LLC, today announced that it has been awarded a renewed purchasing contract for PEPPM 2018 Catalog Bid-Refurbished Computer Systems and Parts.
"We are very pleased that PEPPM has renewed our long-standing contract through 2020 as it gives us the opportunity to continue to work with many more organizations across the country through this important program," said Leroy Wyman, General Manager, 2NDGEAR. "Our experience with PEPPM has been excellent over the years and we are proud to continue to be a part of this organization that gives educational agencies the ability to quickly and confidently make the technology purchases they need at very affordable rates."
PEPPM is a technology bidding and purchasing program that is administered by the Central Susquehanna Intermediate Unit (CSIU). The CSIU staff solicits bids on popular lines of hardware, software, and services satisfying legal bid requirements. As an approved vendor in the PEPPM National Purchasing Cooperative program, 2NDGEAR's refurbished products from Dell, HP, and Lenovo are included in appropriate bids.
PEPPM bids on behalf of thousands of schools, libraries and government agencies which include- public schools, vocational/technical schools, approved private schools, intermediate units, nonpublic schools, approved private schools, charter schools, community colleges as well as public libraries. And, with vendor approval and permissible by statute, four-year colleges and universities, local and state governments and other non-profit agencies are eligible.
2NDGEAR's refurbished IT equipment is a strong fit for the PEPPM program as many of organizations that participate require quality technology solutions at affordable rates. Working with 2NDGEAR through PEPMM, schools and other public entities are able to maximize their budgets while providing the ideal technology for their organizations. 2NDGEAR's successful history serving customers through PEPPM ensures that existing and new organizations receive an outstanding experience and great results.
2NDGEAR's PEPMM contract number is 528262-008. For more information on the PEPPM National Purchasing Cooperative visit: http://www.peppm.org
About 2NDGEAR
2NDGEAR, a subsidiary of Insight Investments, LLC, is a leading supplier of new, recertified and refurbished IT equipment and software from partners including Dell, HP, Lenovo, Microsoft, Adobe and more. Offering IT implementation and support services including data destruction, imaging, deployment, office technology relocation, asset liquidation and warehouse outsourcing, 2NDGEAR supports the entire IT lifecycle. An established company respected for its uncommon dedication to service, 2NDGEAR has served thousands of businesses and educational institutions across the U.S. For more information, visit www.2NDGEAR.com.
Contact:
Christy Kemp
303-898-3390
ckemp@dahliapr.com