Endpoint Security Protection: Detecting and Responding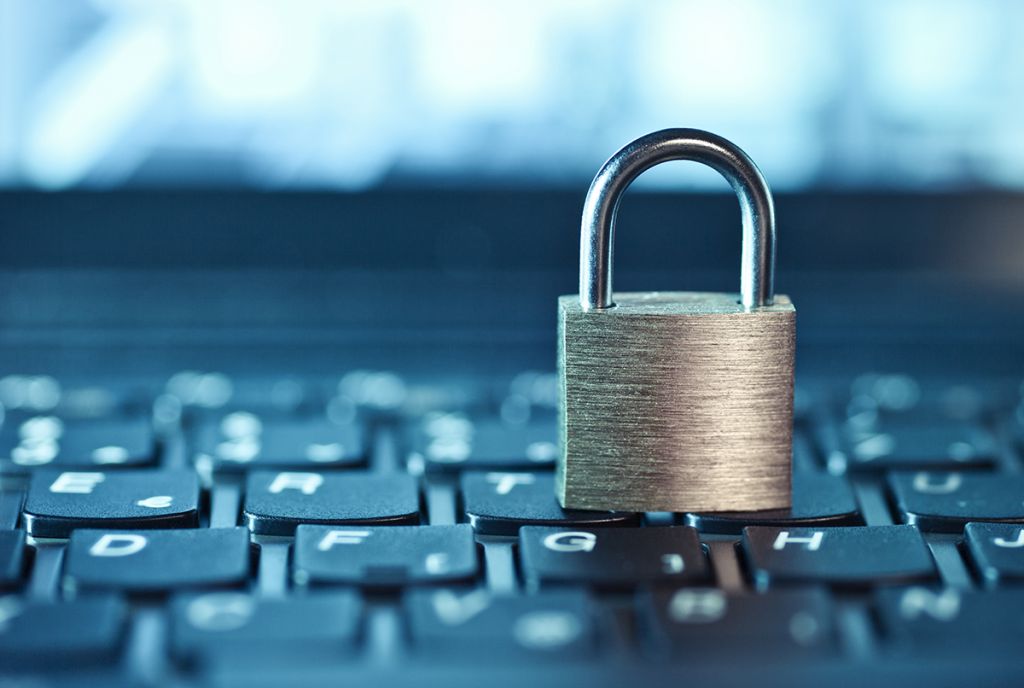 In the current threat landscape, endpoint security protection is a business priority. When you consider the fact that hackers attack approximately every 39 seconds, companies can't afford to take a static approach to security.
That adds up to about 2,244 times a day, every day (relentlessly without taking a break for the weekend, pandemic, or the holidays).
The average cost of a single data breach could rise to more than $3.92 million. For small and medium-sized businesses, such high costs could lead to bankruptcy.
The average data breach takes as long as 206 days to identify (eliminate and recover from). When it takes so long to respond effectively to a security event, it automatically adds to costs.
However, with real-time endpoint security, businesses can proactively detect and respond effectively to evolving threats. Traditional antivirus programs are static and aren't adequate for relentless attacks that develop in real-time.
When companies incorporate Endpoint Detection and Response (EDR) protocols to their infrastructure, its rich data collection and monitoring capabilities (and more) helps mitigate risks and ensure regulatory compliance.
Desired State: Feedback Cycle
Incorporating endpoint security protection protocols start with a cybersecurity maturity assessment. It's the first step to getting your enterprise infrastructure to the desired state.
Robust endpoint security protection services depend on a feedback cycle to prevent (known threats), automatically detect (through automated threat hunting and behavioral analytics), respond (by denying, disrupting, or degrading the threat), adapt, and investigate the root causes of security incidents.
Endpoint security protection incorporate multiple technologies and methodologies to secure enterprise environments. Static tools like antivirus, for example, keep an inventory of all known threats to identify and block them.
In this scenario, if threat actors send email attachments with known ransomware or cryptocurrency mining malware, it will be detected, denied, and destroyed. This includes well-resourced zero-day attacks (like buffer overflow) that take advantage of unknown applications or system vulnerabilities.
For 99% of cyberattacks, these traditional security protocols will suffice. But threat actors are relentless and creative, and the 1% is what businesses need to worry about (and these attacks can be extremely deceptive and highly disruptive).
For example, threat actors often take known exploits or attack methods, make minor changes to the code to evade detection successfully. They also conceal files with encryption and compression to trick traditional security protocols.
Some advanced attacks demand multiple sources of data for analysis. In this scenario, analysts must leverage endpoint security protection solutions to understand the intent of the activity and determine whether or not it's malicious.
If they're not malicious, the threat level can be degraded, but it's vital to be alert as hackers always aim to deceive and gain access to your valuable digital assets.
Sophisticated and potentially damaging attacks (like insider threats, low and slow targeted attacks, and nation-state attacks) demand real-time data collection. When you add Machine Learning (ML), and behavioral analytics to the mix, it becomes more effective.
As some advanced fileless attacks that look like legitimate scripts, you'll require manual verification from a security analyst.
Behavior Analytics
Real-time behavioral analytics helps eliminate advanced threats by monitoring network behavior (as it happens). In fact, it's the only way to identify rapidly evolving threats that escape the detection of static security protocols.
Trojans
The Remote Access Trojan, H-Worm, for example, is a Visual Basic Script threat infection designed to take over infected computers. In this scenario, if you're running a video file from a URL, the H-Worm script is executed via URL files that are primarily used as a decoy.
The executed H-Worm payloads are packed, and encoded files are dropped on the endpoint. It'll also create registry keys and register one of the executables as a Windows service when the machine is turned on.
Step by step, more operations will start running the executable file, enabling the attacker to take control of the endpoint. From there, they will attempt to gain access to the enterprise network.
If the H-Worm were modified, it wouldn't match prior detection reports. So companies without adequate endpoint security protection risk it worming its way into the corporate infrastructure.
However, with real-time behavioral analytics, suspicious behavior on the network will trigger an alert, leading to the isolation of the endpoint (until further investigation).
NotPetya
One of the most devastating multi-vector attacks in history was NotPetya. It was a brutal cybersecurity threat as it seamlessly blended two highly effective attack techniques:
The exploitation of application vulnerabilities
The deployment of malware (or ransomware)
This blended threat managed to evade most existing traditional security controls. In this scenario, NotPetya was able to breach systems as users clicked to upgrade their system.
NotPetya mainly exploited vulnerabilities in cybersecurity and malware controls. It ran malicious executable files that kicked off unauthorized processes. By running this malicious code, it was able to encrypt the master boot record.
For example, it attempted to exploit the Server Message Block when it couldn't quickly deploy its malware. When that wasn't successful, it ran malicious code to collect user credentials and passwords in case systems.
When the threat level is sophisticated, so should your security systems that are set up to defend against it.
Respond and Adapt
Collect and Correlate Rich Data
Robust endpoint security powered by ML and behavioral analytics depends on the detection and investigation of rich data.
For example, XDR, , is one approach to real-time cybersecurity defense. It's an alternative to reactive methods that only offer layered visibility into attacks.
In this scenario, XDR analyzes the application, endpoint, network, user, and host data to detect threats by leveraging ML and data analytics. All this data is collected, put together, and automatically correlated with users, devices, and more to gain a complete picture of an attack.
Accelerate & Simplify Investigations
This approach can help accelerate and simplify the investigation by collecting and correlating rich data in the context of an attack. With the right tools, it'll also be easy for a junior analyst to understand what happened quickly.
For example, an alert can be investigated with one click. These can be anything from endpoint alerts, magnifier alerts, firewall alerts, and even product alerts.
This means that you don't have to pivot between EDR and Security Information and Event Management (SIEM) systems.
Make sense of the collected data
All activity is stored in activity-chains and can be analyzed individually to figure out exactly what happened or the root cause of the attack. Each executed task is easily distinguishable, and you can see the thread process, who was responsible, and where it came from.
As it's easily visualized, you won't need a security specialist to go through an extensive process tree (which can be time-intensive).
As the security event is visualized, you can click each element on the chain to quickly ascertain if the file was malicious (and the directory or path of its location).
Response Action
Once an attack has been blocked successfully, it doesn't mean that the job is done. Your security analysts must investigate what exactly happened, even after the threat is eliminated. This approach helps security teams fortify enterprise infrastructure.
Tools like Cortex XDR help security professionals investigate threats that were blocked and not blocked (for example, an attacker that has stolen credentials and is using a shell prompt to execute commands).
This approach helps security teams better understand what happened, what data was compromised, how it can be used, and then formulate an effective response to the attack.
As the threat landscape grows more sophisticated, companies must take a continuously evolving approach to security. It's the only way to mitigate risk and negate regulatory fines and business irrelevance.
To learn more about enterprise security technologies and services, contact 2NDGEAR at info@2NDGEAR.com with your questions or request a cybersecurity maturity assessment by clicking the button below.