Enabling a Remote Workforce and E-Learning Programs
2NDGEAR Enables School Districts, State and Local Government, and Commercial Businesses of All Sizes to Implement Work from Home and E-Learning Programs
---
For organizations looking for assistance with our Device Rental Program, please email us at info@2NDGEAR.com or click the button below:
---
In a rapidly changing world, 2NDGEAR's commitment to supporting our team, our communities, and our clients have never been more important.
As one of the leading providers of IT equipment to schools, commercial businesses, and other organizations, we recognize that we have an even bigger role to play now and for the foreseeable future. We are focused on helping businesses and school districts in our local area and across the country quickly and cost-effectively solve challenges related to rapidly-expanded work-from-home and e-learning programs.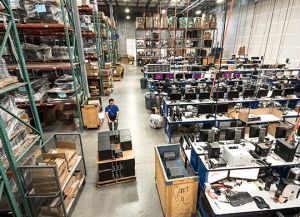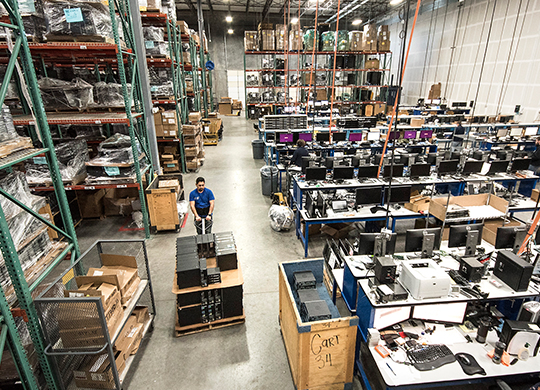 First and foremost, the safety and health of our employees are crucial. We as a company have taken precautions to keep our co-workers, community, and customers safe and healthy. Our 37,000 square foot Technology Refurbishment Center, which we relocated to Albuquerque, NM in 2018, is being deep cleaned and sanitized throughout the day.  Essential on-site team members are operating at safe distances from each other. Others are working from home, and we are all practicing diligent hand washing and hygiene as advised by the CDC.
With these measures in place, 2NDGEAR, along with its sister companies, Red8 and Insight Financial Services (IFS), remains fully staffed and ready to support our customers' immediate needs for technology and related services. We understand that both the public and commercial sectors are grappling with how to make sure they can continue to educate and operate remotely. Each of these businesses are offering critical solutions that enable these efforts.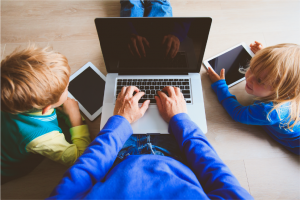 Each sister company is providing unique value for customers. 2NDGEAR is helping them with their new Device Rental Program that provides necessary devices without a long-term commitment. Red8 is helping customers build new or expand existing remote work capabilities, to secure end-point devices including solutions for employees' personal devices, to ensure security posture is maintained during this transition through assessments, and to enhance end-point performance. And IFS has started a sale-leaseback program that allows organizations to get much-needed capital for their non-leased assets.
"2NDGEAR and each of our sister companies are uniquely positioned to help our customers with their remote work and e-learning initiatives." Said Frank Wiacek, President of 2NDGEAR and Red8. "We are proud that we can be of assistance during these trying times and are committed to deliver on our promise and do our part.  The Albuquerque team and community have been a critical part of our success."
We are currently and will continue to fulfill requests for thousands of devices for our customers.  As well, our facilities have been available for the storage and imaging of equipment for deployment. We are thankful for the swift actions being taken by our employees, partners, and customers as you are making all the difference for our communities, businesses, and students during this challenging time. We are proud to be your partner.